DR. HASNA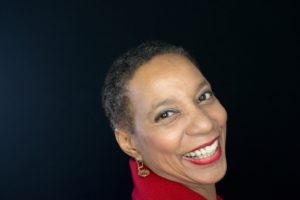 Dr. Hasna is a photographer, filmmaker, and writer who uses art to bring light to social and human conditions and to draw attention to the extraordinary in the ordinary. Hasna is the author of six collections of poetry, and she also writes non-fiction about family, social justice, and education. Her work has been published at Sankofa.org and in Crisis Magazine.
Dr. Hasna's photographs are presently on display at the Dwyer Center in Harlem, NY.  She has exhibited at the Still River Editions Gallery in Danbury, CT; the Barrett Art Center in Poughkeepsie, NY; the Bridges Cultural Center in Cleveland, OH; the University of Massachusetts Amherst in Amherst, MA; the New Rochelle Council on the Arts in New Rochelle, NY; and at ArtsWestchester in White Plains, NY.
Dr. Hasna is also an educator who received her B.A. from Sarah Lawrence College and her M.A. and Ed.D. from Teachers College, Columbia University.  She grew up in Westchester County, New York with her sister Nora Davis Day and her brother Guy Davis. Hasna currently lives in Putnam County, New York with Wali Ali, and are parenting three adult children.
For more information about the writing and photography of Dr. Hasna, please visit: www.birthmarkmedia.com.
RUBY DEE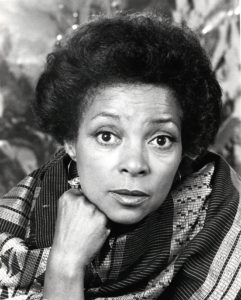 An acclaimed actor and author, Ruby Dee graced the stage and screen for more than seventy years. Although born in Cleveland, Ohio, Ms. Dee considered herself a product of Harlem, where she grew up and began her career as a member of the American Negro Theatre. She received her B.A. from Hunter College, and later studied acting with Paul Mann, Lloyd Richards, and Morris Carnovsky.
Some of her favorite roles on stage and screen included Lutiebelle in Purlie Victorious (written by her late husband, Ossie Davis); Ruth in A Raisin in the Sun; Lena in Boesman and Lena, for which she received an Obie and a Drama Desk award; and Mary Tyrone in A Long Day's Journey Into Night, for which she received a Cable ACE award. Other notable credits include Anna Lucasta, Wedding Band, St. Lucy's Eyes, The Jackie Robinson Story, Uptight (which she co-wrote), Buck and the Preacher, Countdown at Kusini (which she co-produced with Delta Sigma Theta sorority), Do The Right Thing, Jungle Fever, Peyton Place, Go Tell It on the Mountain, The Stand, Having Our Say, and American Gangster, for which she received a SAG award and an Oscar nomination. Other screen honors include a National Board of Review award (Raisin in the Sun, 1961) Emmy award (Decoration Day, 1991), and a New Zealand Film Award (Number Two, 2006).
Ms. Dee authored two children's books, Tower to Heaven and Two Ways to Count to Ten; a book of poetry and short stories, My One Good Nerve (which she adapted into a solo performance piece); and With Ossie and Ruby: In This Life Together, a joint autobiography co-authored with her late husband (the audio version was awarded a Grammy in 2007). She also wrote or adapted several stage plays, including Take It From the Top, The Stepmother, Rosa Guy's The Disappearance, and Zora is My Name, which was adapted for PBS' American Playhouse series.
In 1988, Ms. Dee was inducted into the Theatre Hall of Fame. With Mr. Davis, she was inducted into the NAACP Image Award Hall of Fame, awarded the Silver Circle Award by the Academy of Television Arts and Science, the National Medal of Arts Award, and the Screen Actors Guild's Lifetime Achievement Award. In December 2004, Ms. Dee and Mr. Davis were recipients of the John F. Kennedy Center Honors.
Ms. Dee died on June 11, 2014, at her home in New Rochelle, New York at the age of 91.
For more information about Ruby Dee please visit: www.ossieandruby.com.